Another month comes and with it, free games.  The month of April was a great one with amazing games and May is poised to be even better.  Xbox and PlayStation both have an awesome lineup and now Twitch Prime will be giving its subscribers 4-6 free games per month as well.  Check out the list below and find a few gems or download them all!  You can't beat free.
May PS Plus Free Games
Beyond 2 Souls (PS4)
Rayman Legends (PS4)
Risen 3: Titan Lords (PS3/PS4)
Eat Them! (PS3/PS4)
King Oddball (Vita Crossbuy)
Furmins (PS Vita)
All titles are available from May 1st – May 31st
The Breakdown
 Beyond: Two Souls is developed by David Cage and Quantic Dream.  It's also a great title to be given for PS Plus.  If you're familiar with their previous game Heavy Rain and upcoming title Detroit: Become Human, you know what you're getting into.  You play as Jodie, a girl who has a strong psychic link with a spirit named Aiden.  Government entities and shady groups attempt to use Jodie and the powerful psychic abilities to their own ends.   Beyond: Two Souls is an action-adventure title in which player choice loosely affects future dialogue and story development.  Game play is a mix of quick-time events puzzles and cool interactions between Jodie and Aiden with the player switching between them.
 Rayman Legends, a side-scrolling 2D platformer,  is another strong title in this month's PS Plus offerings.  With strong gameplay mechanics, great controls, and amazing music, this is some of the best platforming this side of Nintendo.  Rayman Legends is great from the cooperative aspect with up to four-player co-op.  Add in tons of unlockables and over a hundred levels and challenges and you've got a game you can sink dozens of hours into.
 Risen 3 is a third-person action-RPG that is good for tons of hours.   It has a wealth of character customization, world exploration, and story development that the player can (somewhat) influence. While still a fantasy game, this series has a pirate theme that isn't seen in any of its competitors.  While there are many action RPG's that are more polished, this is still a good and unique entry for a PS Plus title.
This is a game for fans of Rampage!, Katamari and Goat Simulator. Create a killer giant monster and go around the city destroying buildings, kicking cars and just causing general mayhem.  There is a story reason behind all of this but you don't care and won't need to.  If you've got a few minutes to kill and need a stress reliever Eat Them! may be the game for you.
King Oddball is definitely a fitting name for this title.  You control a floating stationary space rock that uses its tongue to sling rocks at enemy helicopters and other vehicles.  If you've played Angry Birds than you've got an idea of what you're getting into.  The puzzles are varied  and the physics and angles are different and fun.  But all of this is old hat for those who have put time into slingshot-ing birds into pigs.
Furmins is a pure puzzle game that has players moving pieces around a 2-D level to maneuver the "cute" little creatures into baskets.  It has over 100 puzzles and is another game that can be played for a few quick levels with little build up or loading time.  The cuteness of the creatures is still up for debate.
May Free Games with Gold
Metal Gear Solid V: The Phantom Pain (Xbox One) May 16th – June 5th
Super Mega Baseball 2 (Xbox One) May 1st – May 31st
Sega Vintage Collection: Streets of Rage (Xbox 360/Xbox One)  May 1st – May 15th
Vanquish (Xbox 360/Xbox One) May 16th – May 31st
A Closer Look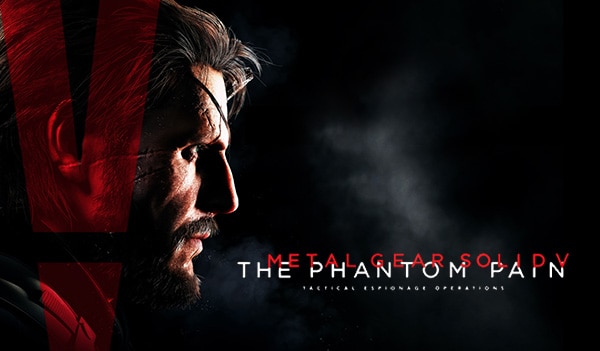 This is it.  This is the bell cow. The premium blend.  This is hands down the game you need to download and play this month if you're on Xbox One.  Metal Gear Solid V: The Phantom Pain is the magnum opus of the series and one of the greatest sandbox stealth-action games of its generations.  A player can easily sink over 100 hours into every mission and side quest. They're also inherently replayable thanks to how much variety they allow.  Go on a mission as a master of stealth or as the world's craziest demolition man.  With a story as loopy and varied as they come, Metal Gear Solid V: The Phantom Pain is a game everyone needs to add to their collection.
Sony's MLB: The Show has a lock on all things baseball with PlayStation 4. Sadly, Xbox owners have very few options to simulate America's Favorite Pastime.  Super Mega Baseball 2 hopes to fill the void as it releases this month.  The first game was a passable if not completely realistic baseball sim.  Hopes are high that SMB 2 will live up to expectations.
  Streets of Rage is one of the most iconic and challenging 2D side scrolling beat-em-ups of all time.  With fun gameplay, varied weapons and unique moves for each character it stood out against all competitors in its era.  It still stands the test of time today.  Boasting one of the absolute best gaming soundtracks as well, this is a must play game for all Xbox Live subscribers.
Vanquish is a fast-paced stylized third-person shooter from Platinum Games.  You may remember them from other games such as Wonderful 101, Bayonetta, and Nier: Automata.  With sleek level designs and tight controls, Vanquish is a top tier 3rd person shooter that should be a welcome addition to any fan of fast-paced arcade action.
May Twitch Prime Free Games
Psychonauts (PC)
Gone Home (PC)
Titan Souls (PC)
Clustertruck (PC)
High Hell (PC)
I, Hope (PC)
All titles are available from May 1st – May 31st
Even More Free Games
Psychonauts is the cult classic platformer from Double Fine Studios.  The graphics may not hold up to the hi-def standards of today but the art direction is quirky and distinct. Players who never had a chance to play this Xbox/PS2 classic should definitely take advantage.  Play it again if you've already experienced it; it's free!
Gone Home is a first-person puzzle/exploration game that rewards players for searching through an old Oregon mansion. You play as Kat, a young woman returning home only to discover that something odd has happened. This leads to a journey of discovery, revelations, and poignant introspection. It's not exactly an adrenaline rush kind of experience, but the journey alone is worth it.
One arrow. One shot kills. One hit kills you. Nineteen boss battles.  This is the premise of Titan Souls, a 2D top-down action adventure title from developer Acid Nerve.  For fans of games such as The Legend of Zelda: Link to the Past and Shadow of the Colossus, this is the title for you.  Each boss must be killed in a specific way, with just one shot.  The one arrow must be recovered every time players need to fire again.  This little indie game has a lot of soul (pun intended).
Clustertruck takes the first-person parkour of Mirror's Edge, adds the simplicity of Crossy Road and mixes in the randomness of Goat Simulator just for fun.  Your goal is to jump from runaway truck to runaway truck dodging increasingly more difficult obstacles in your path.  Dodge falling ice chunks or jump over and between laser gates.  The game is filled with random scenarios no truck (aside from Optimus Prime) would ever find themselves in.  Check out Clustertruck and find yourself in the midst of mindlessly fun parkour and dozens of 18-wheelers.
High Hell is a game in the same vein as hit indie title, Superhot.  Kick down a door, burn down everyone in your path and destroy the illegal narcotics and other items within the room.  Rinse, repeat, and kick down another door.  High Hell is mindless fun. A game that has you blowing back gangsters, killer monkeys and mechanized robots.  High Hell is a hell of a good time.
I, Hope is a game that fits many different genres. Action, adventure, and puzzle game, this mix of genres create one beautiful game.  I, Hope is critically acclaimed and has won several awards including ID@Xbox's Game For Everyone award.  You play as Hope, a young girl who must save her village from the evils of Cancer.  Solve puzzles, save/defeat enemies and learn what it means to embody hope in this gorgeous coming of age story.With beautiful art and colorful palettes, I, Hope is an action adventure game that rings with old school nostalgia but has a charm and depth that is completely its own.
Whether you choose to download them all or select only the games that appeal to you, this month is a good one for gamers with over a dozen fantastic games to play at your convenience.  Get through as much as you can before next month brings another round of free games!