Salute to the Red, White, and Blue! It's been confirmed that the other man of steel will be donning the patriotic suit created by Norman Osborne (yes, from Spider-man), though (obviously) neither Osborne nor Spider-man will be making an appearance in the movie. Pictures from the set of Iron Man 3, which is currently being shot in North Carolina, have been dispersed all across the web, check them out after the break.
Iron Man is famous for having multiple suits from the comic book series. And it came to no surprise to me that one of those famous costumes of his would make it to the big screen. Someone managed to leak an image from the upcoming Iron Man 3 movie set with James Badge Dale wearing the Iron Patriot Armor that Iron Man wears to show his patriotism.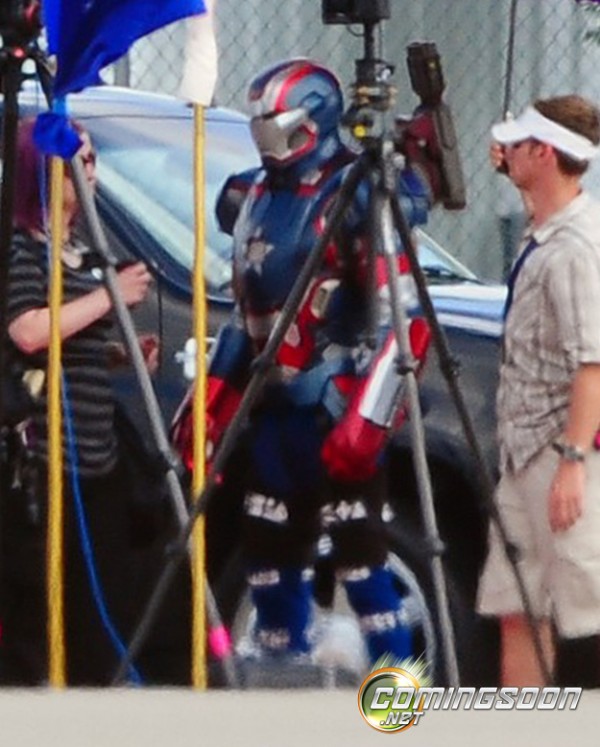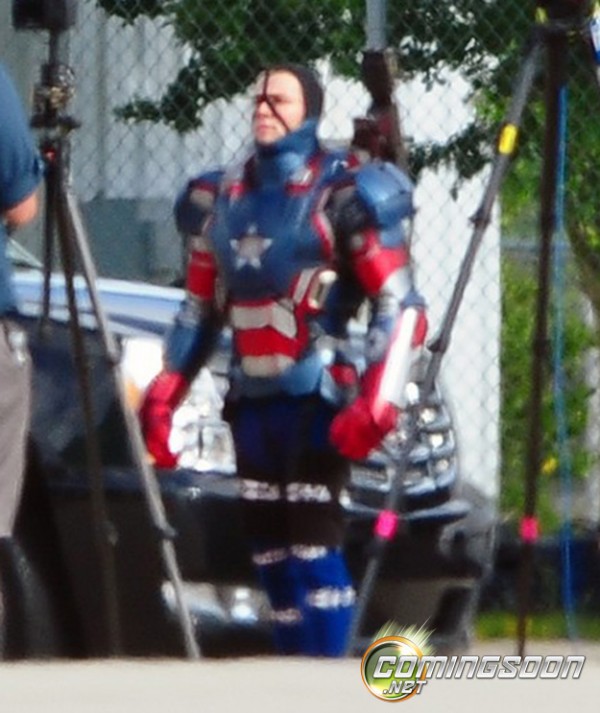 The armor's first appearance was in "Dark Avengers" #1 where Osborne used Stark's tech to create it in honor of the then-deceased Captain America. The plot thickens when Osborne is put in charge of the Avengers and is mistakenly heralded as a hero. Kinda makes you wish we lived in an alternate universe where Marvel owned the film rights to ALL of their characters eh?
If you're looking for spoilers, head here.
Source: CinemaBlend, Image Source: TheSuperFicial