As we progress through 2012 and closer and closer towards the eventual release of a new Call of Duty title, we knew that we'd eventually learn more through a leak. Today, we saw two leaks.
First, French gaming site Gameblog.fr has reported that Amazon leaked details of Call of Duty: Black Ops 2 (see attached screenshot). Next, we have Joystiq reporting that the LinkedIn profile for Nerve Software employee Hugo Beyer, who listed Call of Duty: Blacks Ops 2 as a job he recently worked on.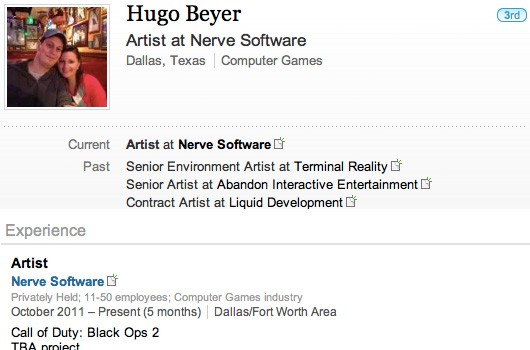 I'm sure we'll hear official word in the near future but for now, this is all but a foregone conclusion.