The battlefield just got a lot more hectic with EA's most recent announcement of Battlefield 4 Premium Edition due to come out later this month.
As your typical Game of the Year Edition, Battlefield 4 Premium Edition will include the intense Single-Player Campaign, as well as the thrilling Multiplayer experience that shooter fans love dearly.
That's not all of course. All previous downloadble content for the game will be packaged here! That includes a tremendous amount of content – worth more than a $60 value – consisting of the Second Assault, China Rising, Naval Strike, Dragon's Teeth, and Final Stand Multiplayer add-ons.
The Premium Edition will also give players a Battlefield 4 Premium Membership which grants access to priority position in sever queues, exclusive personalization options including camos, paints, emblems, dog tags and twelve bonus Battlefield 4 Gold Battlepacks filled with even more personalization and weapon modification goodies.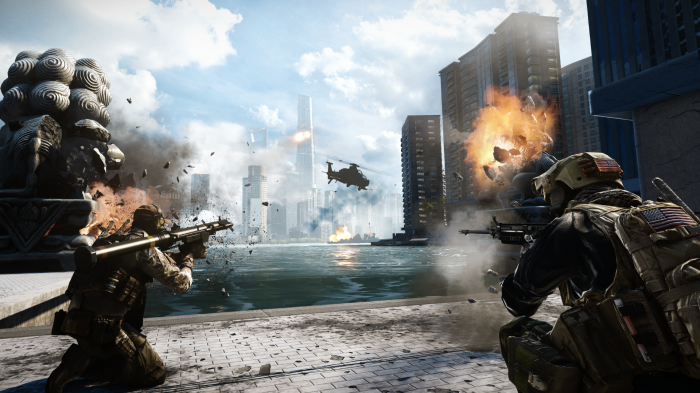 Battlefield 4 Premium Edition will be available through Origin for PC on October 21st for just £39.99. Then, on October 24, it will be available in the UK via a digital download on PlayStation 4 and Xbox One for £54.99 and on PlayStation 3 for £39.99. No word has been given whether the game will be releasing in the U.S., though we can assume it will.
For more coverage on Battlefield 4 and news on its fifth DLC, Final Stand, head on over here.