Rockstar has released a behind the scenes look into the making of Max Payne 3. They spent a great deal of time with the voice and motion capture artists to make sure everything was done right. First and foremost of importance was to get James McCaffrey, the original Max Payne, back in the saddle. The script for Max Payne 3 was longer than either of the  first two games, and the McCaffrey spent around 50 hours in the voice booth to get Max's narration and dialogue right. As one of the defining features of the game, it was important to get this part right, and it showed in the final project.
The game also made extensive use of Rockstar's Long Island motion capture facility, one of the finest in the world. This allowed animators to get very realistic and natural movements for the characters. Elaborate sets were built to mimic the scenes in the game to provide the actors the most comfortable settings for their capture sessions. The actors spent many hours, making sure all movement was natural and flowed well.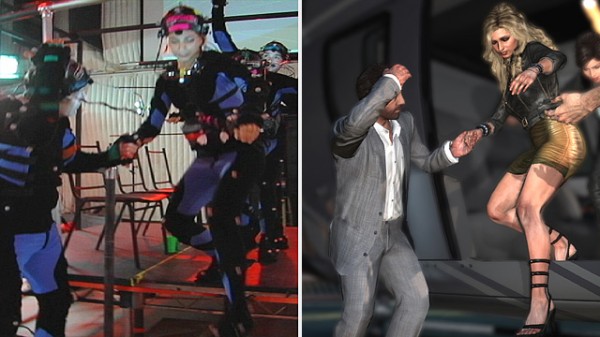 Given that a large portion of the game takes place in Brazil, Rockstar took their own trip to the southern hemisphere to look for voice and motion talent.  Rockstar's Director of Audio Content led a team of sound engineers in recruiting and then recording over ten thousand lines of audible dialogue to give Max Payne 3 an authentic Brazil feel. Local celebrities like Zumba Treze and São Paulo rapper Tiago RedNiggaz participated in the recording.
Multiplayer was a whole separate beast. A different team looked for actors to fill the many, many roles in the multiplayer, along with a huge and varied wardrobe.  Once the actors were dressed, they were scanned into the system, a process that would take thirty minutes to complete as each part of the body was captured individually. If the model moved or blinked at the wrong time, the process would have to start over. These scans became the basis for the multiplayer characters. Check out the slideshow below for more details on the creation process for this fantastic game.