The Detroit Lions (via Twitter) tweeted the following:
[box_dark] The official @Bigplaycj 2013 Madden Cover. What do you think? [/box_dark]
The same tweet had this picture attached to it: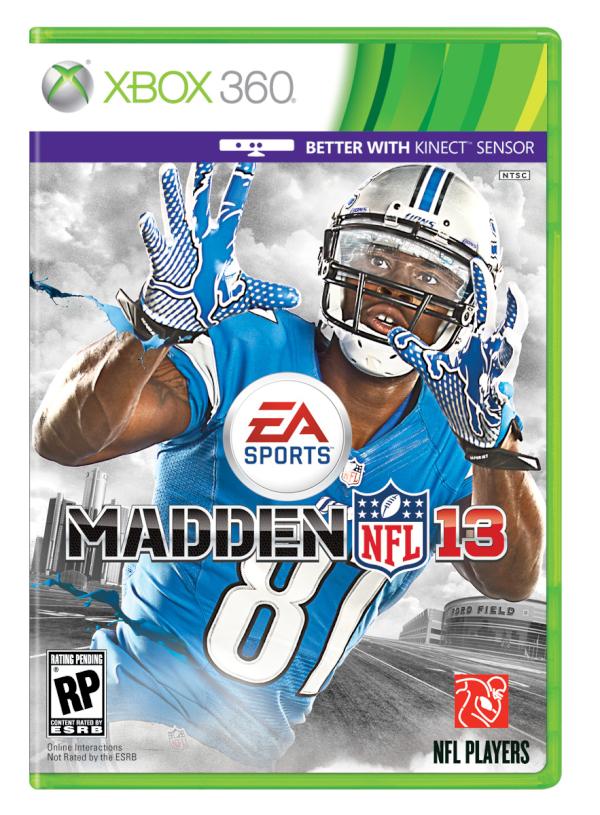 Pretty impressive Madden cover.  Now it's just a matter of time before we find out if Megatron can disprove the Madden curse.
Madden 13 is going through an assortment of updates to the presentation & gameplay having EA Sports hopeful that this will be the best football title ever.  This edition of Madden is set to be released August 28th, for the Playstation 3, Xbox 360, Wii & PS Vita.  We will be sure to be you updated on this popular title.
Source: Detroit Lions