Now that love is in the air, it will be easy to fall in love with ELITE Drop 3, Overwatch. It's a multi-floor-frag-fest 80 stories up!
Overwatch, the new Modern Warfare 3 multiplayer map, is available February 21st on Xbox Live for Call of Duty ELITE Premium members. 
Premium Call of Duty ELITE members receive new Call of Duty: MW3 content every month for the rest of the year!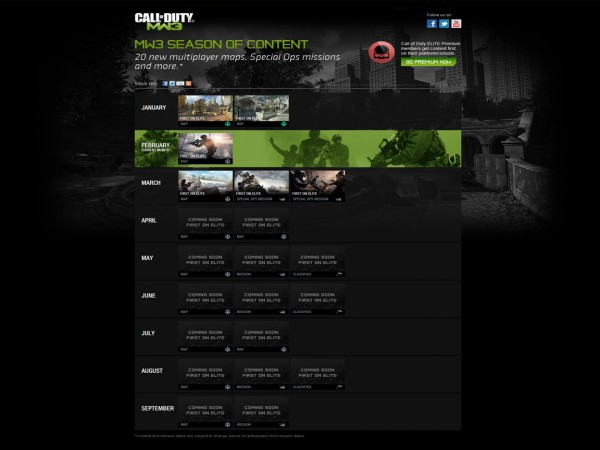 Now don't get discouraged just because you didn't feel the need to buy ELITE already. Non-premium Call of Duty ELITE members can still look forward to new content with Modern Warfare 3 Content Collections, including maps, modes and other features previously released through content drops.
Stay tuned for more details on the first Call of Duty: MW3 Content Collection, available for purchase in March for Xbox Live users.
More info? http://www.callofduty.com/elite
Twitter: http://www.twitter.com/callofdutyelite
Facebook: http://www.facebook.com/callofdutyelite